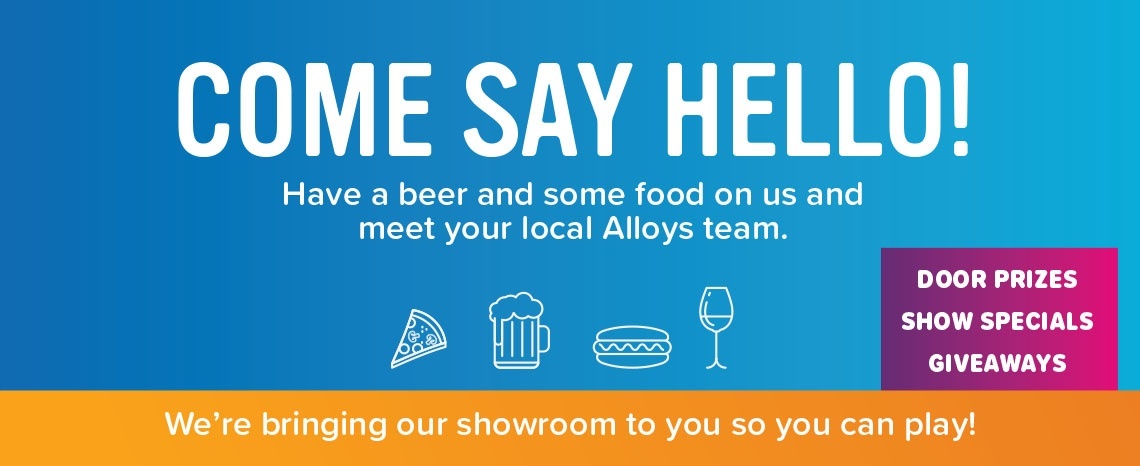 ON THE DAY
Print a 3D model
Get hands-on with 3D printers. Choose what you want to print and we'll print it for you.
Print a poster for yourself
Walk away with a A1 size poster - Just bring a file.
Get insight into common markets
Education, Real estate, Tourism, Manufacturing with these product categories:
- 3D print
- Large format print
- DIY surveillance
- Digital signage
- Office print
- NAS Storage
- Projectors
- Entry-level automation
Download event PDF
NSW/ACT EVENT PDF
QLD PDF EVENT PDF
SA/WA EVENT PDF
VIC EVENT PDF
REGISTER BELOW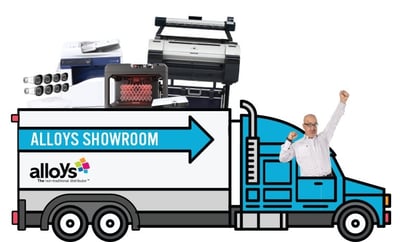 Testimonial
"I was impressed when Alloys brought their Roadshow to Port Augusta and was immediately impressed with the presentation, products and knowledge. I signed up immediately and on my very first order, the prices were better than the listed equivalents and I was able to supply a quoted large venue theatre installation well within the budget. Staff attended to my needs in a timely fashion and I look forward to a long and prosperous relationship with Alloys."
Keith Green, Owner / Senior Technician, ARID LAND COMMUNICATIONS
NSW/ACT locations
Newcastle
5.30pm, 4th September
Noahs on the Beach
Bathurst
5.30pm, 5th September
Rydges
Wollongong
5.30pm, 7th September
Sage Hotel
QLD locations
Cairns
5.30pm, 20th September
The Reef Room, The Reef Hotel
Townsville
5.30pm, 25th September
Townsville Turf Club, 173 Racecourse Rd, Cluden
Mackay
5.30pm, 27th September Clarion Hotel, Mulherin Drive
Rockhampton
5.30pm, 28th September
Archer Pavillion, Callahan Park (Rockhampton Jockey Club)
Sunshine Coast
5.30pm, 11th October
Maroochydore RSL Events Centre, Memeorial Avenue, Maroochydore.
SA/WA locations
Adelaide
5.30pm, Tue 24th October
Alloys Adelaide Office, 23 Frederick Rd, Royal Park
Port Augusta
5.30pm, Wed 25th October
The Standpipe, Golf Motor Inn, 1 Daw Street, Port Augusta
Gawler
5.30pm, Thu 26th October
The Gawler Arms, (The Loft Room), 102 Murray St, Gawler
Perth
5.30pm, Wed 8th November
Novotel Perth Langley (Silver Room), 221 Adelaide Terrace, Perth
Bunbury
5.30pm, Thu 9th November
Quality Hotel Lighthouse, Carey Street, Bunbury
VIC locations
Geelong
5.30pm, Mon 20th November
Rydges, Cnr Gheringhap St & Myers St, Geelong
Ballarat
5.30pm, Tues 21st November
The Mercure Convention Centre, Conservatory Room, 613 Main Road, Ballarat
Albury/Wodonga
5.30pm, Thu 23rd November
The Commercial Club (Wattle Room), 618 Dean St, Albury